Better hearing and a better quality of life can be yours for many years with the help of the right hearing professional. At The Audiology Center, we pride ourselves on developing long-term relationships with our patients. Relationships based on unsurpassed personal service that begins the first time you walk through our doors and continues long after your initial appointment.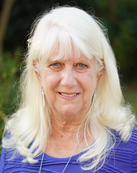 Jackie Niedringhaus, Au.D.
Owner
Dr. Niedringhaus and her family have lived in Rock Hill for over 25 years. She has been in private practice for 20 years. In May, 2000, by completing the Doctor of Audiology Degree at the University of Florida, she became the first audiologist in South Carolina to earn a doctoral degree in audiology. She continuously attends seminars and courses to stay abreast of new techniques and technology in all areas of the hearing healthcare field.
The goal of her practice is to provide the best hearing healthcare in the area. Whether it is fitting hearing aids or counseling patients about hearing loss and hearing conservation, the practice is equipped to provide a variety of services.
She grew up in Camden, SC and received her Bachelor's Degree and Master's Degree in Speech Pathology from the University of Georgia. After working for several years as a speech language pathologist, she returned to graduate school at the University of South Carolina to earn a Master's Degree in Audiology.
Dr. Niedringhaus has been licensed to practice Audiology in South Carolina since 1984.
She is a Fellow of the Academy of Doctors of Audiology and Academy of Dispensing Audiology. She is past president of the South Carolina Association of Audiologists and past president of the Audiological Resource Association from whom she was awarded "Audiologist of the Year" in 1992.
Dr. Niedringhaus is also certified as a CAOHC course director. Each year she teaches several CAOHC courses for certification of occupational hearing conservationists as mandated by OSHA. Dr. Niedringhaus manages hearing conservation programs for over 200 companies throughout the southeast and is the corporate audiologist for Celanese.
Dr. Niedringhaus's interests and expertise is in the area of hearing aids and hearing conservation. She is knowledgeable and trained in the latest and most sophisticated hearing aid technology. She provides service to area assistive living facilities and contracts with local school districts and government agencies.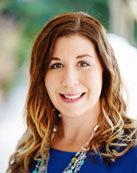 Sarah Vair, Au.D.
Dr. Vair joined The Audiology Center in August 2015. She grew up in a small farming town in Northeastern Ohio. She received her undergraduate degree from Thiel College in Pennsylvania, and her Doctoral degree from Kent State University in Ohio. In 2007, Dr. Vair and her husband relocated to Rock Hill, SC. She worked in an ENT setting for 8 years before joining the private practice sector. Dr. Vair enjoys being in private practice and having the flexibility to help patients make the best choices possible for their hearing healthcare. She recognizes that no two people are alike and feels each patient should have an individual plan to help them reach their personal hearing health goals.
Dr. Vair lives with her husband, son, and rescue dog in Rock Hill, SC. She enjoys spending her free time with family and friends. Her list of favorite activities includes; reading, exercising, swimming, and shopping. She has a passion for organization and although cleaning is not her favorite activity, she often finds herself spending free time cleaning and organizing.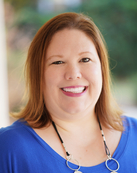 Rebecca Barrett, Au.D.
Dr. Rebecca Barrett was born in Danville, Virginia. She received her bachelor's degree in communication sciences and disorders in 2003 and her Doctorate of Audiology in 2007 from James Madison University. She worked for a year in Harrisonburg, Virginia at a private Audiology practice before relocating in 2008 to Charlotte Eye Ear Nose & Throat Associates where she worked until 2018. She has a passion for working with hearing aids and helping her patients achieve their best quality of life. She is excited to join our practice and begin working with new hearing technology and assisting in the management of tinnitus.
Dr. Barrett recently moved to Rock Hill and is looking forward to a short work commute. She enjoys spending time with her furry family; cats (Jake, McGhee, and Gibbs) and dog (Sterling). When she isn't working or spending time with her family, she is an avid reader and loves crafting.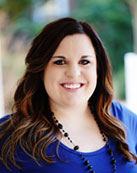 Megan McDowell
Megan joined The Audiology Center in April 2019 as our Insurance, Physician, and Patient Liaison. Megan has worked in the medical/medical billing field for years and her expertise and attention to detail are valuable assets to our office. Megan is a native of Rock Hill, SC and graduated from Rock Hill High. Megan, her husband, and their infant son live in Rock Hill and enjoy spending time together taking walks with or playing with their two weenie dogs (Nala and Saban). Megan is passionate about her family, enjoys time with her friends, and loves to vacation in Panama City.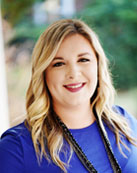 Lindsey Ashley
Lindsey is our Patient Care Coordinator and the friendly face you see when first arriving to our office! She was northern born but southern bred, with her mother's side of the family being Rock Hill natives for generations. Lindsey has worked in the medical field for the past 16 years and thoroughly enjoys getting to know and help all the people she can. Lindsey and her husband Daniel, have been married almost 3 years and live in Rock Hill with their very spoiled French bulldog, Darcy. In her free time she enjoys spending time with friends and family by the pool, baking, flipping antique furniture, and shopping with her husband.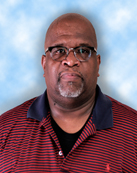 Tim Wilkes
Thelmore (Tim) Wilkes, III, is a native of Chester, SC and is our Industrial Tech Manager. He worked for several years in manufacturing as a Process Technician and Quality Control Supervisor. Having relatives and friends who have experienced hearing loss, he sees this career path as an opportunity to educate people on hearing conservation.