Better hearing and a better quality of life can be yours for many years with the help of the right hearing professional. At The Audiology Center, we pride ourselves on developing long-term relationships with our patients. Relationships based on unsurpassed personal service that begins the first time you walk through our doors and continues long after your initial appointment.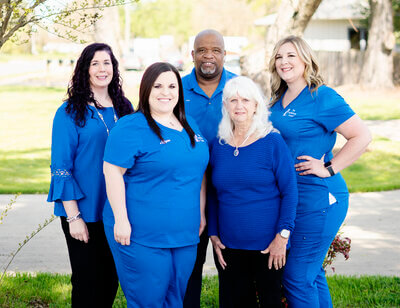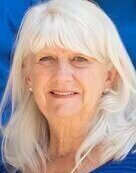 Jackie Niedringhaus, Au.D.
Owner
Dr. Jackie was a bit of a slow learner in college. She enrolled at the University of South Carolina majoring in history; then switched to foreign language and ultimately ended up in a program to become a speech language pathologist. This led to a transfer to the University of Georgia where she earned bachelor and master degrees in education. Working as a speech language pathologist in public schools for two years confirmed why this would not be her lifelong professional career. She returned to the University of South Carolina to earn another master's degree but this time in Audiology; her true passion. She followed this with a Doctorate degree from The University of Florida becoming the first practicing audiologist in South Carolina to earn this advanced degree.
In 1987, The Audiology Center was founded to fill a void of audiology services in the area with emphasis on diagnostic evaluations, fitting and maintenance of hearing aids, industrial testing for OSHA compliance, and aural rehabilitation. This practice has grown and prospered while giving thousands of individuals of all ages improved hearing. The focus has been on meeting the unique communication needs of all patients with the use of current hearing technology and counseling.
Outside of the office, Dr. Jackie is happiest spending time with her husband, children, grandchildren as well as with her numerous canine children. She is looking forward to having more time to read and to travel. In the meantime, she is still asking patients, "What do you want to hear today?" because Better Hearing Begins Here.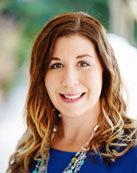 Sarah Vair, Au.D.
Dr. Sarah Vair joined The Audiology Center in August 2015, after working in an Ear Nose & Throat practice for many years. She chose our office because she wanted to give her patients the time and attention they deserve, and have the flexibility to help them make the best choices possible for their hearing healthcare and individual lifestyle. She has a passion for technology and enjoys learning new things – one of her daily goals is to learn something new each day. Growing up in a small, close-knit farming community, she recognizes the importance of treating everyone like family – which is why you will often find her chatting about family and food (two of her favorite topics).
Dr. Vair received her Undergraduate Degree in Speech & Hearing Science in 2003 from Thiel College in Pennsylvania, and her Doctoral Degree in Audiology in 2007 from Kent State University in Ohio. She always knew she wanted to work in healthcare when she 'grew up', but seeing the effects of her late great-grandmothers hearing loss drove her decision to become an Audiologist. She was blessed to have her great-grandmother see her graduate as an Audiologist.
In 2007, Dr. Vair relocated to Rock Hill from the rather snowy Northeastern OH. She lives in Rock Hill with her son and rescue dog while her extended family still lives 'up North'. If she isn't vacationing in Ohio, her favorite vacation destination involves a beach and no snow. She enjoys finding good local restaurants and hiking spots with her family and friends, but is just as happy to relax at home and swim or read a book. She loves to bake, but is a terrible cook.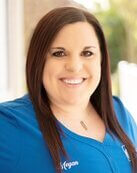 Megan McDowell
Megan joined The Audiology Center in April 2019 and is our Billing Coordinator/Audiology Assistant. Megan has worked in the medical/medical billing field for 10 years and her expertise and attention to detail are valuable to our office and patients. She has spent time working in both the pharmacy and radiology fields and now truly enjoys helping patients with their hearing needs and seeing the joy it brings them to hear better. Megan is a native of Rock Hill, SC and graduated from Rock Hill High School in 2006.
Megan, her husband Alex, and their son live in Rock Hill and enjoy spending their time outside on the golf cart, playing with their two weenie dogs (Nala and Saban) and watching Alabama football (Roll Tide). Megan is passionate about her family, enjoys time with her friends, going to country music concerts and loves to spend time at the beach. She looks forward to helping you with your hearing aids and hearing needs!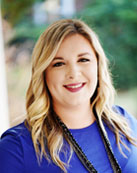 Lindsey Ashley
Lindsey is our Patient Care Coordinator and the friendly face you see when first arriving to our office! Lindsey has worked in the medical field for the past 17 years. She has worked in Chiropractic and Radiology before working here at The Audiology Center. Lindsey thoroughly enjoys getting to know everyone and seeing the wonderful ways that hearing devices can improve the lives of our patients.
Lindsey and her husband, Daniel, live in Rock Hill with their very spoiled French Bulldog, Darcy. In her free time, she enjoys traveling to either the mountains or the beach. She also enjoys spending time with family, baking, and home improvement projects.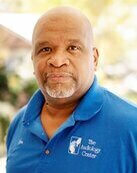 Thelmore (Tim) Wilkes III
Tim is a native of Chester, SC and is currently the Industrial Tech Manager. He worked in manufacturing for 30 years as a Process Technician and Quality Control Supervisor.
"While working at The Audiology Center since July of 2017 I've learned a lot about the true meaning of being a CAOHC (Council for Accreditation in Occupational Hearing Conservation) technician. Traveling across South and North Carolina testing various manufacturing facilities I get to see firsthand the effectiveness of a good hearing conservation program. To have an opportunity to go in, test, and give more information to employers and employees on best practices for hearing conservation gives my job more meaning."
In his off time, Tim loves to cook and grill.